Wedding anniversary
Are your parents or grandparents celebrating their wedding anniversary? Then a great gift is called for! Hire a boat or luxury boat from Minerva Boat Company in Ghent and surprise them with a boat trip on the River Leie in and around Ghent.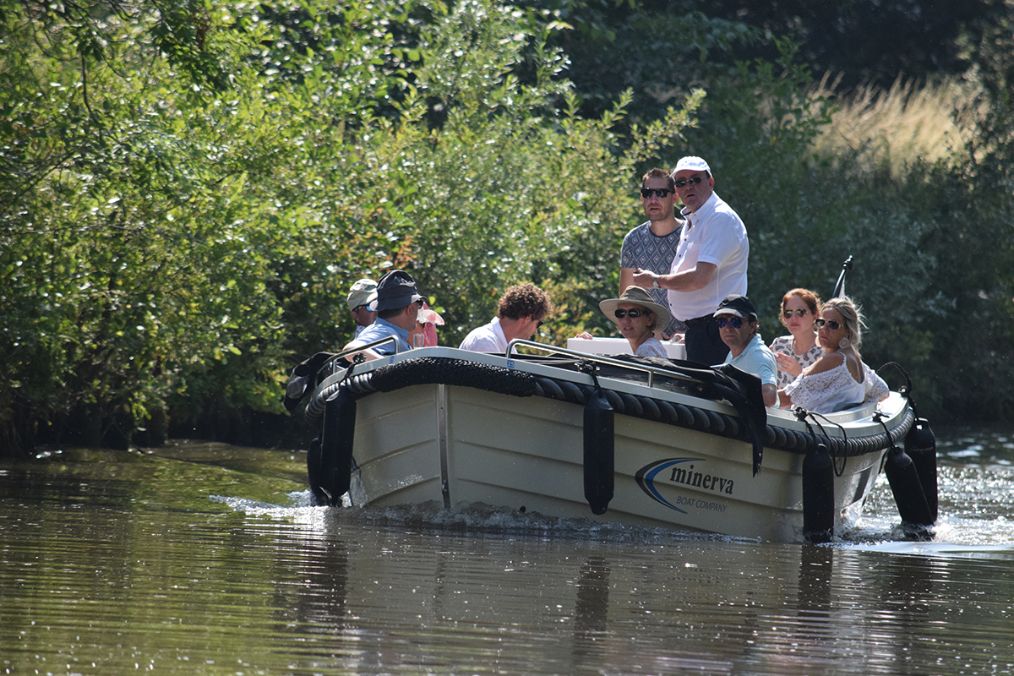 Celebrate your wedding anniversary on the water
Going to the movies, having a nice dinner, a day of sightseeing, a pleasant evening walk, … moments that you enjoy as a couple, but that often, once there are children, there's less chance to do. A wedding anniversary is therefore a wonderful opportunity to go out as a couple and fully enjoy each other's company.
A romantic boat trip for two in the picturesque surroundings of the River Leie in and around Ghent is an ideal setting for a successful wedding anniversary. You steer your boat yourself so that you can enjoy each other's company and the beautiful surroundings in complete intimacy.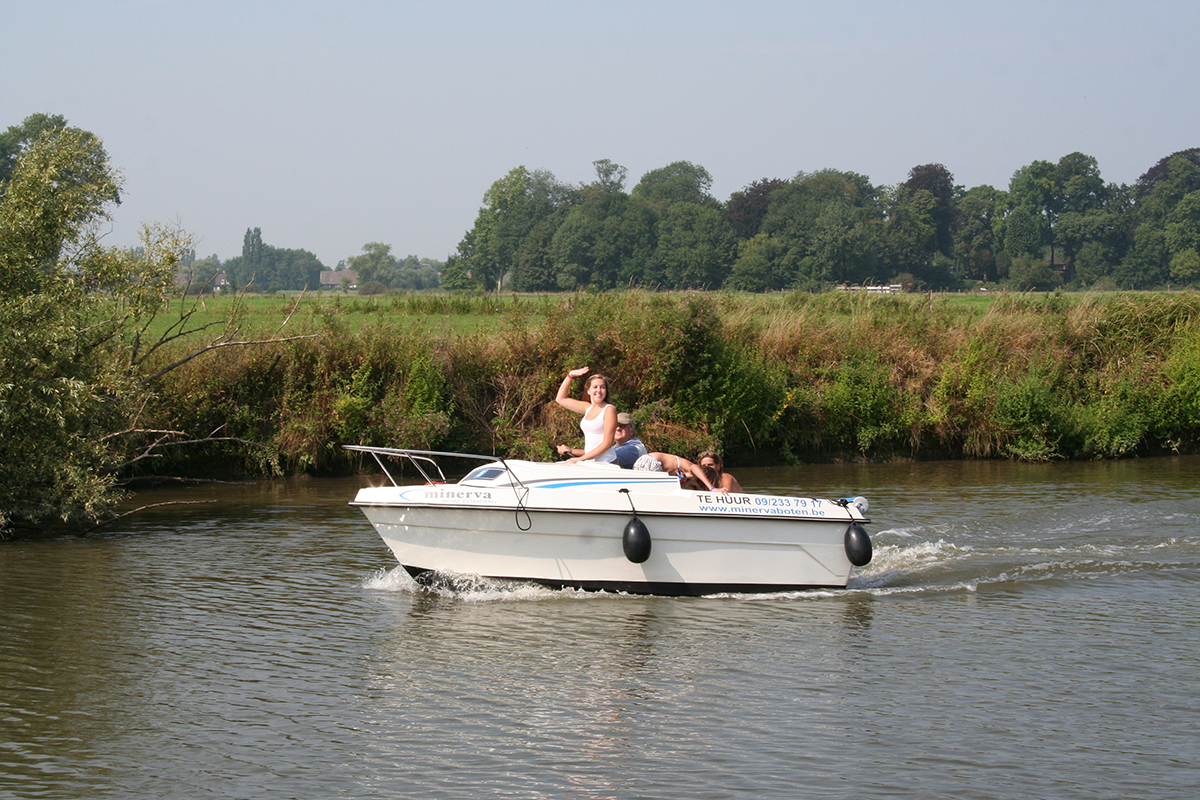 Hire a boat from Minerva Ghent
At Minerva Boat Company you can hire boats and luxury sloops for 4 to 12 people. You are welcome to decorate the boat, but be careful not to use any decoration that gives off colour in contact with water, such as coloured paper and coloured roses.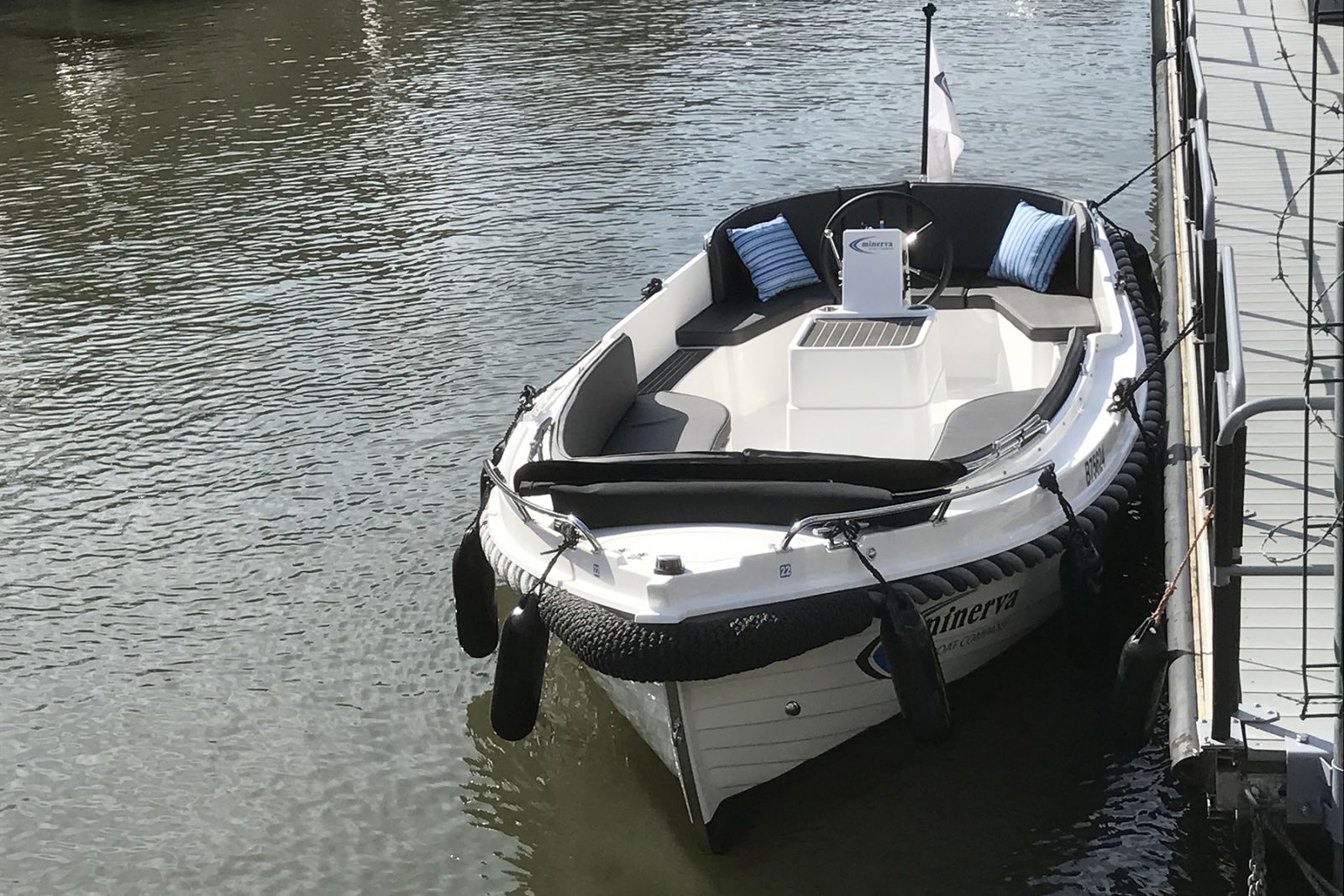 Rules & Catering
To keep our boats and luxury sloops in perfect condition, we only ask you to respect a number of minimum agreements. So pets are not allowed and we do not tolerate drunken captains or passengers. Swimming in the River Leie is prohibited.
Of course it's allowed to bring food and drinks (in moderation) with you on board. Just be careful not to bring along any oil-containing products.
The combination of a boat trip with a visit to one of the wonderful restaurants along the route is also an option. Feel free to contact us about the possibilities regarding catering.
Book your boat trip now!
Minerva has a fleet of dozens of boats and luxury sloops. Due to the crowds, we advise you to book in time. This way you can be sure that there are enough boats available for all your friends.
Contact Minerva Boat Company on +32 9 233 79 17 or book online!